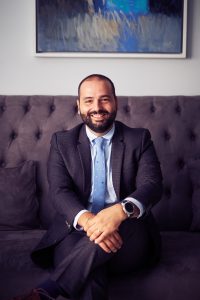 Keeping up with new technological development can be difficult for operators, especially given the rate at which the industry is changing.
Ahead of this year's Betting on Football, we sat down with Domenico Mazzola from Altenar, the sportsbook software and services provider who is due to sponsor #bofcon, to discuss industry innovation and how Mazzola is looking forward to this year's CEO panel.
What are you looking forward to at Betting on Football?
I'm looking forward to meeting interesting people who share the same passion for Sports and this industry in general
What are you promoting at Betting on Football?
Our main product is Sportsbook. We offer a fully managed and flexible solution which can help big and small companies in running this crucial vertical
What industry innovation will capture the most attention in 2019?
The user experience is always crucial for the success of a Sportsbook operator. And, for operators which operate in different countries and jurisdictions, it is not so easy to maintain the same concept.
Do you expect speed of innovation to slow in the absence of a major football tournament?
Not really. I think that technology is always fast moving, and not specifically related to football or any other particular sporting event.
How can betting and football stakeholders work together more effectively?
During these days, gambling advertisement is not having one of its best periods. I think it is the right time to try our best to find possible alternatives about how our product should be advertised.
Which parts of the conference agenda have caught your eye?
The CEO panel and general conference content caught my attention. But, I am particularly looking forward to the "Italy – Fighting the backlash" panel on the Global Markets track, especially given that I will be moderating the discussion. 
The international sports betting trade event will take place from 19-22 March at Stamford Bridge. It will feature 2,000 senior and c-level executives from across the industry, 200 of which will be taking part in panel discussions across 40 different conference sessions.