After a gruelling 20-week training regime which has included daily two-hour gym sessions and a strict high protein diet, Play'n GO's Regional Director Anna Mackney prepares for a brutal head-to-head at this year's SBC Charity Boxing Championship, with the backing of Sportingtech as her sponsor. 
We caught up with Anna and Sportingtech's Marketing Director, Dan Stone, in the run up to the highly-anticipated event, to discuss what it's like to make history as one of the event's first female fighters – and why sponsorship activation is a vital commercial move.
SBC: Anna, how has the training been? Has it been easier or harder than you thought?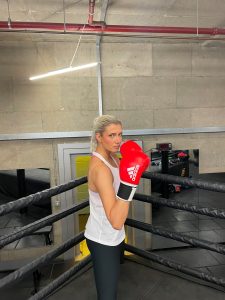 AM: Training has been basically a second job. Every single day for the past 20 weeks. However I enjoyed every minute of it. Boxing is something I genuinely love doing and was lucky to meet some amazing people along this journey. 
It definitely has been a lot harder than I thought, most importantly sparring. Being hit, primarily in the face, is not something one gets used to easily. 
SBC: Why was it important for you to get involved in the event this year and how does it feel to be one of the first women taking part?
AM: Boxing holds a big place in my heart. The charities behind the event are great and it is such an amazing cause to contribute to Oliver's Wish Foundation. I am a mother myself so being part of this makes me feel like I'm adding value to this life! Also flying the flag for all women in gaming alongside my opponent Ally is an honour!
SBC: Dan, why did Sportingtech decide to sponsor Anna in tonight's event? What commercial benefits does sponsorship activation of sports events have?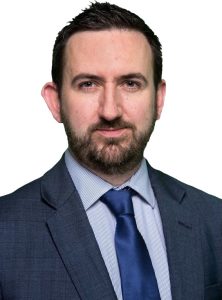 DS: There are so many reasons behind our sponsorship. First and foremost, it's a great initiative that's raising much needed funds for charities including The Oliver's Wish Foundation, SUDC UK, Cystic Fibrosis Trust and Chestnut Tree House.
On top of that, the event's being organised by SBC, so it's guaranteed to be a great night. But why sponsor Anna specifically? Have you met her? She's terrifying and I fear for Ally McIvor.
In terms of commercial benefits, sponsorship of sporting events in general is known to boost brand awareness and can help with brand positioning – but to be honest, in this case, it's just a great event to be a part of and to help raise charitable funds.
SBC: Do you have any words of encouragement for the 'Albatross' ahead of Friday's bout? 
DS: I doubt anything I could say would add any extra motivation to the legend that is the Albatross. We've been privileged to be a part of her journey during her intense training regime – and when I say part of her journey, I mean staying well away and getting photo updates at the comfort of our desks – and I've no doubt that she will come out victorious on the night.