Betting on Sports America (BOSA) : the wait is over! The iGaming digital in-depth event organized by SBC and scheduled from 1 to 2 December 2020 kicks off today!
On this occasion, The Betting Coach met and virtually interviewed Giovanni Bertoli, Co-founder & CEO of Wall Street Football, a very interesting Italian start-up, Saas provider of an original and innovative platform to invest and bet on real performance of football players.
WSF is based on a fully automated mathematical and statistical model integrated with Machine Learning to analyze data and predict the future results and actions of the footballers. It is a dynamic algorithm that allows financial trading on derivatives based on the performance of the players on the pitch.
Recently, following interesting feeds obtained in Italy and Europe, this firm has expanded its objectives, orienting itself to new business markets overseas and to the USA.
---
ABOUT BOSA 2020
Due to the evolutions of the Covid19 pandemic, SBC Events has transformed the 2020 edition of Betting on Sports America into a completely virtual event to ensure the safety of speakers, delegates and sponsors
We are talking about a high-level digital conference that will be attended by senior executives from major sports operators, regulators and organizations sharing ideas that will help shape the future of the sports betting industry in the United States.
The event is offered by SBC, the world leader and operator of the largest B2B media network in the industry for over 10 years, with its publications SBC News, SBC Americas, SBC Noticias and CasinoBeats. It also operates the largest sports betting fairs in the world, including SBC Digital Summit, Betting on Sports Europe, SBC Summit Barcelona and SBC Digital Summit North America.
---
HERE IS OUR EXCLUSIVE INTERVIEW WITH GIOVANNI BERTOLI (Co-Founder / CEO Wall Street Football)
1 – Hi Giovanni, nice to meet you! You are co-founder and CEO of one of the hottest iGaming start-ups of the moment. How was the idea of Wall Street Football born?
Hi, it is my pleasure!
We noticed that traditional bookmakers were lacking an adequate offer of products based on the individual performance of professional athletes.
Only Fantasy Sports had tried to address the needs of many fans interested in the individual performance of single players, yet fantasy football has remained "just a game", too long and too difficult to monetize.
Therefore, Wall Street Football had the idea to combine fantasy football with sport betting, also adding elements of the financial derivatives, which are also in great expansion.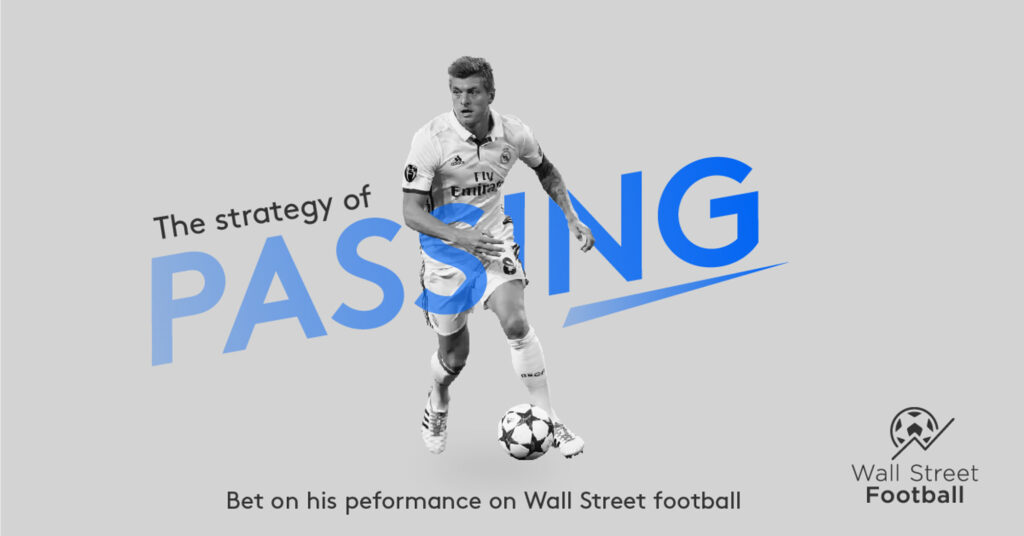 ---
2 – Your business idea is the response to the diversification needs of the offer that bookmakers are looking for through the various gaming markets. What are the main innovations that WSF proposes?
Wall Street Football offers under/over fixed-odds markets on the performance of individual football players, which can be easily integrated within the current fixed-odd section of any bookmaker.
In this way, in addition to the "standard" bets based on the results of matches or on the first goal scorer, users will find the list of all the football players and they will be able to bet on the overall performance of each of them. Moreover, it is also possible to bet live during the match.
However, in our opinion, the most innovative products we have created are the spread contracts, which allow users to buy a footballer – or to short him by betting on his bad performance – and then "resell him" at any time, possibly at a higher price than when he was bought, just like in a financial market.
Let me explain, Wall Street Football products enable end-users to invest a few bucks on a football rising star and then sell the contract some weeks later at a higher price. Conversely, they could bet on a player they think is overrated, and gain from his poor performance in the next matches!
---
3 – Wall Street Football is both technology and innovation at the service of global companies. How important is technological progress and above all Machine Learning to work efficiently with a sportsbook?
Nowadays, punters are prepared, informed and use technology, thus in order to guarantee bookmakers the desired bookmaking margin, they must always have the lastest and the best technology.
That's why we have created statistical and artificial intelligence models that allow us to predict the performance of footballers (number of passes, goals, assists, etc.) during the next matches with an average error close to zero, as well as dynamic models of repricing aimed at providing our clients with highly accurate and fully automated risk management services.
---
4 – Individual performance of professional athletes in team sports is a trend that the most developed betting markets have been considering for some time. Do you think this trend is ready to expand into an iGaming territory that is still young like the American one?
I really think so. In the USA, we are assisting to a growing interest in football, as well as a progressive liberalization of betting in various states. Furthermore, the United States is one of the homelands of daily fantasy sports and American people are accustomed to reading sports with lots of data in hand, particularly all data related to the individual performance of athletes.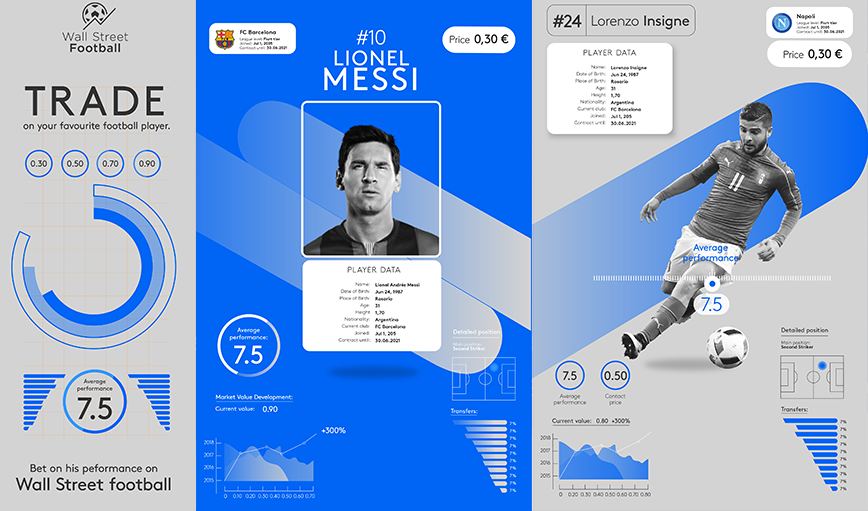 ---
5 – Daily Fantasy Sports and trading platforms for speculating on CfD, are likely a threat to the industry. What is your opinion on this?
The growth of daily fantasy sports and financial trading could be a threat only for those betting operators that are reluctant to innovate and are not interested in opening their platforms to that type of products.
In my opinion, the success of these two industries must be conceived as an opportunity.
By introducing on their betting platform new products that are inspired from both daily fantasy sports and the world of CfD, bookmakers have the chance to dramatically increase their client base, satisfying the needs of those users who today are forced to use different platforms.
This is where Wall Street Football comes in: we work in the B2B market allowing any interested bookmaker to expand its offer with hybrid products that combine elements of financial, DFS and sport betting products.
---
6 – Wall Street Football and sports in the USA. Which are the main disciplines and betting proposals you are ready to integrate on the betting sites of the "New Continent"?
We are about to scale our algorithms and products on basketball, baseball and American football, in order to meet the needs of customers operating mainly in the United States.