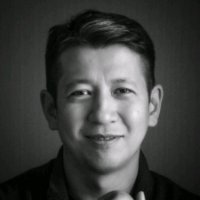 EvenBet is sponsoring Betting on Sports 2018, the 3rd edition of the largest international sports and betting trade conference at Olympia London.
Ahead of the 18-21 September event, we asked CEO Dmitry Starostenkov to disclose some of the firm's plans for #boscon2018 and to pick out the sporting event he would most like to attend.
SBC: What are you looking forward to at Betting on Sports?
DS: Betting on Sports grows in stature every year. And I'll be first in line to attend some of the key-note speeches and panel discussions. Aside from the obvious in showcasing the rapid progress of EvenBet's products and partnerships, the conference will also provide a timely think-tank at which to discuss some of the unique opportunities and challenges that lie ahead for the industry's top players (be they more established or up-and-comers) at the halfway point of what has been a pivotal year.
I can't wait to shine the light on the developmental gains of our technology over the past 12 months, catch up with old friends, existing partners, and network with other senior peers.
SBC: What are you promoting at Betting on Sports?
DS: The exhibition is the perfect place for us to push our world-class poker solution, which has been reinvigorating the vertical for our partners this year, with its flexible integration and Multi Game format providing a deeper dive for player-engagement and enhancing the cross-sell purposes for operators worldwide.
Over in Asia, our new mobile Poker Clubs app has been capitalising on the rising mobile gaming trend in many Asian markets, allows club managers to host and run private poker communities with their own tournaments and tables for the first time.
But the biggest breakthrough development has to be our recent NoLimitCoin launch, fronted by two-time WSOP champion Johnny Chan, and offering a world-first in its no-rake offering. With EvenBet, the crypto-currency future is now an attainable reality.
SBC: What industry innovation will capture the most attention in 2018?
DS: Personalisation has long been the buzzword proclaiming the next wave in betting innovation. However, it looks like this year it will finally arrive with genuine utility and mainstream applications. Of course, the delay in its arrival reminds us that it's not straightforward, but such specifications in service are now within our scope.
While it's also worth remembering that the player-data and information which personalisation can supply will only be enhanced the best machine-learning software, necessarily improving the end-user experience as a result. Accordingly, customised content can be used to attract – and maintain – all customers, even those who have a broad choice of outlets for their bets.
Back at EvenBet, our NoLimitCoin rollout with its game-changing, no-rake platform underscores our commitment to both optimising and expanding the product and platforms of the industry leaders across the globe. Crypto currency is the wave of tomorrow for betting. And now we can boost engagement and retention for operators, while also maximising value for players on a no-commission model. So EvenBet is leading the march in this domain.
SBC: Which sports betting operator has impressed you the most in 2018 and why?
DS: Without stating the obvious, I think William Hill have rebounded well and wisely on a couple of fronts. Of course, they were memorably fined £6m at the start of the year for breaking social responsibility rules, but have quickly initiated the 'Nobody Harmed by Gambling' programme which advances social responsibility and corporate sustainability to the forefront of its day-to-day operations.
It's an initiative that more operators should follow. Elsewhere, their forward-thinking around sportsbook launches from an existing presence at US racetracks has seen them steal a regulatory lead for post-PASPA sports betting in the States, alongside Paddy Power Betfair and their own tie-up with DFS provider FanDuel. EvenBet is also striking out in the US with our own acclaimed DFS solution and world-leading poker product, which itself seeks to stake a claim stateside after the landmark Supreme Court ruling, with legislators now looking favourably on poker as a game of skill.
SBC: If you could attend one sporting event, what would it be?
DS: I'd have to say, as a Russian, I was gutted to miss out on this summer's World Cup 2018 in our own back yard. Say what you want about Putin – and plenty do! – but the Russian authorities ran a tight ship for football's showpiece event. Cracking football, a great nationwide atmosphere, packed stadiums, the home nation flying the flag for the underdog until we were cruelly knocked out on penalties by Croatia in the quarter-finals!
Now add in more triumphs for infrastructure and policing: no clashes with riot forces, no public arrests for supporters and revellers, no burdensome bureaucracy, no strong arms exploiting the weak. In short, Russia opened its arms to the world and the world embraced it. It was a joy to see.
At EvenBet, our suite of prominent CIS-facing operator-partners also took the chance to migrate their poker players across to sportsbook over the World Cup – and vice versa. This often arrived via our snackable slots in the EvenBet HTML5 poker client, contributing to extended user hangtime, and an engrossed audience throughout a compelling tournament. But it was no substitute for being there!