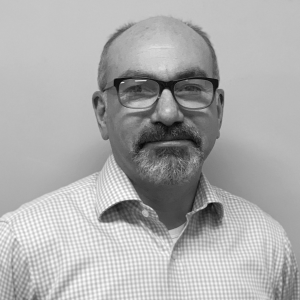 There are only six days to go until Betting on Football kicks off at Stamford Bridge, with Mkodo due to sponsor the sixth edition of the sports betting conference. We caught up with Stuart Godfree, Managing Director and co-founder of Mkodo to chat about his involvement in the "How sports betting fits into the lottery portfolio" panel, and the promotion of Mkodo's middleware platform and industry innovation.
#bofcon will take place from 19-22 March, and will be attended by over 2000 c-level and senior executive delegates from across the industry, 200 of which will be taking part in panel discussions over the course of the event.
What are you looking forward to the most at Betting on Football?
We attended Betting on Football last year and we know there is a huge variety of industry people that attend this event. As an apps and digital user experiences provider for the betting, gaming and lottery industry, we have clients from differing sports betting verticals and we are looking forward to hearing more about the latest developments, business challenges, thought leadership and opportunities from within the sector.
In terms of sports betting, we develop digital sportsbooks with fantastic, innovative features that are making our clients extremely happy from a competitive advantage POV, as well as developing award-winning casino and bingo applications. However, even as trusted partner to household name clients, we do still feel we aren't as widely known as we could be in this industry, but this should change as we move further into 2019.
At Betting on Football we are looking forward to meeting new people, forming and strengthening relationships and showcasing our capability – and this year we have an exhibition stand meeting point at Stand 12.
What are you looking to promote at the event?
This year, we especially want to let people know we don't just produce best of breed front end digital experiences, but that we have our own middleware platform we've developed inhouse to remove client headaches such as API management, analytics and service enhancements from their experiences as they are managed within one place.
This ensures consistency, security and efficiencies of time and cost savings. We're also looking to remind organisations that we offer a range of additional services and regularly transform creative concepts into world-class digital experiences, with an uncommon mobile-first approach to our projects.
Apple has recently started making it harder for the industry to submit apps to the App Store, how are you helping your clients with this?
Recently, Apple started to enforce the 4.2 update in its Review Guidelines which has meant that both new apps and updates from the industry have been rejected from the App Store. The guideline requires apps to be sufficiently different from a Safari browsing experience and must "include features, content and user interface that elevate it beyond a repackaged website".
We have over a decade's experience in submitting mobile apps to the App Store and shouldn't be underestimated in terms of understanding Store requirements and processes, as rejections are costly in both in terms of resubmission work and time to market.
Who are you looking to get in touch with at Betting on Football?
After a period of experimenting and developing experiences with recent technologies such as Augmented Reality, we made the business decision to focus on where our experience and accreditation lie in the betting, gaming and lottery sectors and this is going extremely well.
We've added another large national lottery to our portfolio, and we're in discussions with others – and we're seeing innovative and emerging technologies being introduced into business strategies, so we have added knowledge to share.
We'd love to have conversations with the European lotteries attending about how we can share knowledge from other global lottery projects to add value or enhance their propositions. We're also keen to speak to sportsbook providers and those who have hit problems with Apple's rejection of their apps, to see how we can help.
Which part of the conference agenda has caught your eye the most?
We will especially be interested in panels that discuss innovation and the development of new technologies in the industry. We're keen to hear what operators require from platforms and if people are updating their technology road-maps to adapt to change, or if there's still rigidity.
There is also an interesting panel on UX and Design taking place on the Thursday where platform design and how touching on human emotion can directly improve customer conversions will be discussed. The list of speakers is impressive and as a company that works with all different sectors of the industry, the agenda offers plenty of interesting topics for us take part in and to learn from.
mkodo Managing Director Stuart Godfree will be sharing his knowledge during the event by speaking on the "How sports betting fits into the lottery portfolio" panel on Wednesday 15.50